Computer Disaster Recovery in Chester, Cheshire and North Wales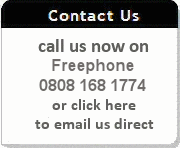 Unique reliable backup and restore System
Data Recovery System for Complete security
Peace of mind at a competitive Price
Disaster recovery is a must have for all businesses to recover any work when damage or faults occur to the computer or the network itself. No matter if the problems have transpired through human or natural actions, we here at IT-start have the information and products to help recover the maximum possible work. It Starts disaster recovery processes will ensure that the company runs as smoothly as possible despite any minor loses.
With the rise in information technology and the reliance on business-critical data, the landscape has changed in recent years in favor of protecting irreplaceable data. This is especially evident in information technology, with most large computer systems backing up digital information to limit data loss and to aid data recovery. Many incidents when disaster recovery is needed cannot be helped and unfortunate, though it is, it is always important that back up files are made of all the work on the system.
Keeping complete backups at multiple sites will be sufficient for most companies, but you'll need to make sure that they are safe from both theft and hacking. Some companies prefer to keep their backups with outsourced data protection to protect information from others viewing it.
With most businesses the best policy is to backup all of your critical data every 24 hours. This is the only way to ensure your latest work is fully backed up should you ever need it because you never know when an accident may occur and a disaster recovery will need to be used by the company.
---