Business Computer Network in Chester and Cheshire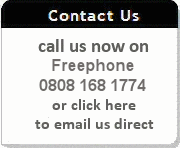 Wired Networks
Wireless Networks
Most businesses make use of a network to share adsl access, files and printers with other pcs in the office. In many cases particularly for small businesses no standalone server or expensive software is required.
Our trained technicians can setup and modify existing networks to provide easy access to resources, shared automated backup, linking 2 or more networks in different locations. Whilst a cabled network offers better speed and reliability we can also create secure wireless or wifi zones.
Wireless Networks are now a viable option for your home or office networking needs as they offer both high speed and economy.
Wireless capability can be bolted on to your current network to allow you to expand easily and cheaply.
Share internet access, files and printers with no wires.
Range up to 200ft indoors and 300ft outdoors (and much further with booster equipment).
3 different speeds are available – 11, 22 & 54mbps.
Network security is assured through 128 bit encryption.
Networks can be a combination of wireless and wired connections.
Wireless networks are not only tidier and quicker to install but quicker in most cases due to the lack of wiring and switches.
A staggering 253 machines may be connected to a single wireless router.
---