Bespoke Software Development in Cheshire, Chester and Runcorn.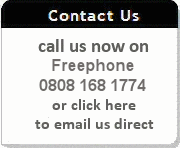 Bespoke Software Development is the process of tailoring software around you and your company's business requirements, and is typically used because generic software does not have the functionality required.
Typically, software consulting company's offer packaged (already invented and generally applicable) software and bespoke software development for client needs that can't be satisfied by packaged software.  In some areas a different nomenclature is used, and bespoke software is often called custom or custom-designed software.
Bespoke software development is considered efficient to produce when designed for a specific purpose that off the shelf software won't fulfill. It enables closer relationships between the developer and the customer.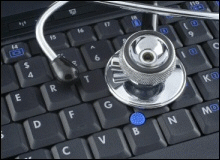 During development, the developer can interact with future users to incorporate additional functionalities that they may want. The developmental phase does not need a strict deadline. Mass-market software, in comparison is often are plagued with serious bugs as a result of a short span between deadline and first sale.
Custom software developers can create a version that contains only the system core and essential system modules. This permits bugs found in the software to be fixed and the developers to have a foundation to add greater functionality in the future. Some thoughts to consider when choosing bespoke software development include the added cost of the personalization of the software.
Staff members will also need to be trained in the functions on the designed software taking time and money to do so. In this case, we advise companies to take the time to train as many members of staff as possible to use software in a group training program.
---