Computer IT Support in Northwich,Cheshire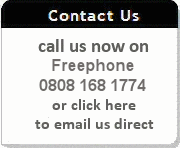 Reliable and Dependable Computer IT Support

Quick response to emergencies

Operating Within 30 Miles of Chester

No Fixed IT Service Contract Required

Your Own Knowledgeable Engineer Phone Link

Free Assessment and only pay for what you use

What do we offer?

Based in Northwich, Cheshire, Miltec Internet offers a combination of experience and Knowledge with regards to Computer IT support that will meet your every need. We are a true one stop shop for IT (Information Technology) support at affordable prices. We have worked with companies both large and small and in a huge range of industries.

We are based in Chester and Northwich and service companies throughout Cheshire, and the Wirral.  Choose from the menu to the left to get more info on our it support services.
E mail Management and Spam Reduction

Various anti-spam techniques can be installed by Miltec Internet to separate out the spam emails that you receive.

Computer Virus Protection

We offer a wide selection of antivirus products to suit many different protection needs as part of our Computer IT Support portfolio.

Bespoke Software Development

Bespoke software is tailored around your  business requirements typically used because generic software does not have the functionality you need.

Content Filtering

Securing your network from web-based threats

Disaster Recovery Planning

A Disaster Recovery Plan covers the data, hardware and software critical for a business to restart operations in the event of a natural or human-caused disaster.


Disaster Recovery

Disaster recovery is a must have for all businesses, this type of computer  IT Support allows you to recover any work when damages or faults occur to the computer or the network.

Document Management

Document management systems provide storage and retrieval of electronic documents.

Network Firewalls

A Network firewall is a piece of hardware or software which functions in a networked environment.

IT Project Management

Miltec Internet will organise and efficiently run all of the resources within your company to bring Computer IT Support Projects on time and in budget.

Mobile E – Mail

We can help you to access your emails wherever you go through your mobile phone.

Network Planning and Design

Here at Miltec Internet  we offer expert strategic advice on network plans and designs


Remote Working
Remote working permits workers to work from home or out of the office and reduces the time spend travelling

Server Virtualisation

Server virtualization is the masking of server resources from server users.

Skype VOIP

Skype VOIP is a peer-to-peer internet telephony network with free and paid services.

Virtual private networking

Virtual private networking (VPN) is a way in which a public network is used to communicate for businesses organisations.

With Miltec Internet Computer IT support the difference is clear!

"I've been very impressed with the responsiveness of Miltec Internet in Northwich . As a busy accountancy practice our data and the uptime of our machines is critical. When our system went down they were able to repair it remotely and have us back in business quickly. They are so helpful and never use jargon".


---